When it comes to the Top 3 priorities in a property (residential or commercial), security is vital. It is the cornerstone of property/ occupant safety, and we are confident, Telcam is your "one-stop shop" for all your security needs. Our Grade 2, Insurance Approved SMART Alarm Systems, link to a free, subscription-free app, which allows notification, control & the option to enable police response.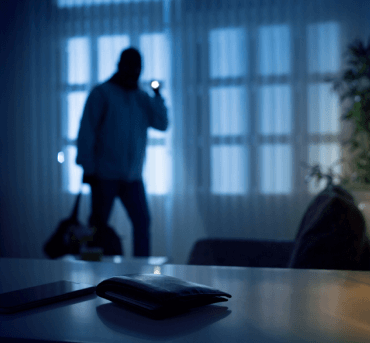 APP CONTROL AVAILABLE ON:
When it comes to the Top 3 priorities in a property (residential or commercial), security is vital. It is the cornerstone of property/ occupant safety, and we are confident, Telcam is your "one-stop shop" for all your security needs. Our Grade 2, Insurance Approved SMART Alarm Systems, link to a free, subscription-free app, which allows notification, control & the option to enable police response.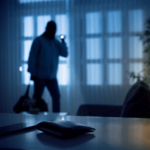 APP CONTROL AVAILABLE ON:
PROTECT YOUR PROPERTY WITH OUR SMART ALARM TECHNOLOGY
Telcam SMART Alarm System provides you maximum protection and control over your security from wherever you are in the world.
Your Insurance/ Security Consultant may require a specific level or grade of security system. No need to worry, Telcam offers solutions to serve all security requirements, in all sizes of property & scale of projects. Our NSI Gold Approved teams are on hand 24/7 to help achieve your desired level of security, without any limitations or compromises.
Depending on the elements which need to be addressed, our services can encompass further physical protection systems, such as Lockdown protocols for Gates, Access Control, Security Shutters, Security Fog Systems & Automatic Bollards. Contact us here to find out more.
HOW DO OUR INTRUDER SYSTEMS WORK?
A base layer of protection is established with the use of motion detectors. A further layer of protection is then implemented with the use of vibration detectors (allowing for potential intruders to be detected immediately upon attempting to breach the perimeter of the property, i.e. crowbar, lock-drilling or breaking glass).
This additional level of perimeter protection alerts the intruder, they have been detected before they have successfully breached the perimeter, via the external & internal siren triggers – minimising damage, maximising safety & alerting the neighbourhood/ local police force & all residents/ occupants within seconds of an attempted perimeter breach, for the safest outcome, to an occurrence which could've possibly resulted in a life-changing incident.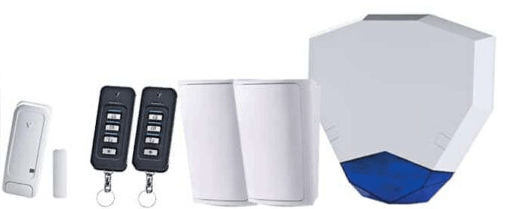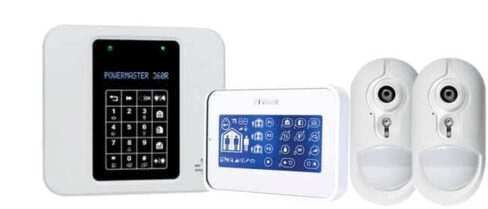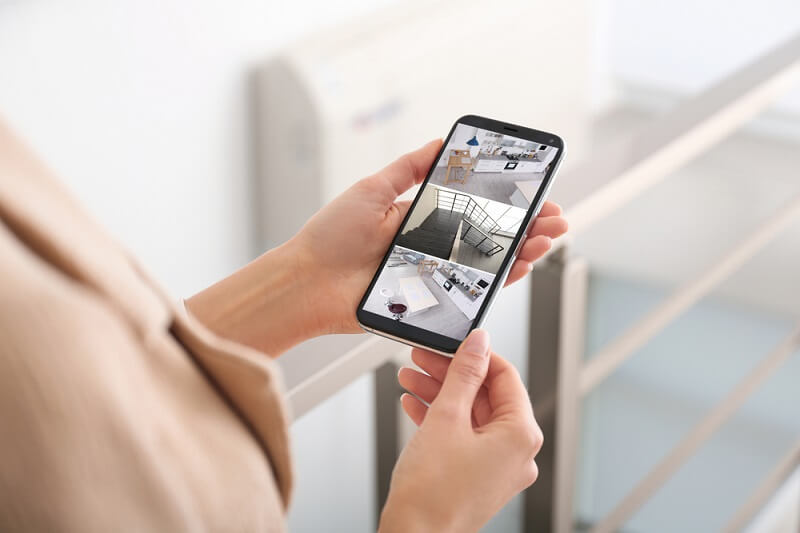 REQUEST A CALLBACK TO DISCUSS YOUR FREE QUOTE
FREQUENTLY ASKED QUESTIONS
OUR CUSTOMER REVIEWS SPEAK FOR THEMSELVES
Excellent response to my query and solution well pleased
Savannah Senior
2023-01-27
Absolutely amazing service from John. My car failed its MOT and needed quite a bit of work done (which Halfords didn't do, they recommended John). I would highly recommend using him and will definitely be calling him again if I have problems in future!! Speedy service - dropped my car after the failed MOT at 5pm yesterday and was ready to collect at 14:30 today Kind - John took my car back to the Halfords for the MOT re-test which was so generous and saved me a lot of time going back and forth Quality service - my car drives completely differently, I was shocked at the improvement. It has been taken to multiple mechanics who haven't been able to fix the problem. I feel like I have a brand new car (honestly!) Reasonably priced -great pricing for the amount of work that was done! Thanks John @ Telcam Security
John at Telcam has been great since I first took my car with water damage to my amp and was able to source the item fast and worked around my busy work schedule. They also saved me money compared to Land Rovers costs for products and labour! I have since then have other work done on my car with John and I have to say they are not only realible, but the service is 100% and I now will never ever go elsewhere! I highly recommend Telcam to anyone in Ealing & Hanwell. Thank you John & team – From Kelly G
Went for a revisit recently, top notch service again. John was great. Had a digital speedo and boot lock problem with a Citroën. Diagnosed immediately, WhatsApp images sent to me on my phone to show the problem and fixed same day. Top service, would recommend. Also their workshop was impeccable too, i think that shows their level of professionalism. Thank you John and team.
I have been using Tel Cam for a number of months for vacant properties and they have been nothing but professional and excellent during this time. They respond very quickly and alert me when there are any issues. Their prices are very competitive and they are able to install devices very quickly and work around any issues. They address my concerns perfectly. I can specifically recommend my contact, Carlos Dhunay, for his assistance.
I had my car repaired by one of the owners.John and his colleague,they were very helpful.Very professional and delivered great customer care.Would highly recommend this business to tend to your car needs.
I was recommended this place and I did not disappoint. John truly is the best. He single handedly installed an motorcycle alarm and used an instructor manual which was in Russian. He was competent, quick, he did the job really well. Hid all alarm parts, used similar isolating tape as original. Really neat job. Would definitely recommend him! He truly is the master of electronics. He took a job which many would not dare to take. I am really happy. Thank you!!! -German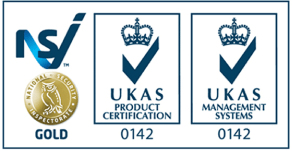 NSI GOLD APPROVED INSTALLATION
When you are choosing a Security System to protect your family, home or business – ensure you choose the best. We are a NSI Gold registered company ensuring the highest standards. This level holds the greatest perceived value in the security industry by the police, fire and rescue services and insurance companies. NSI approval is only given to those companies that can consistently meet NSI's exact standards.
APP CONTROL AVAILABLE ON:
EXPLORE OUR INTRUDER ALARM SYSTEM INSTALLATIONS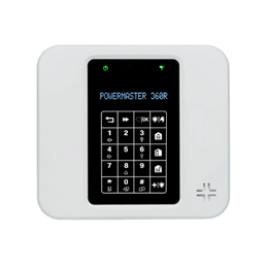 GRADE 2 CONTROL: YOUR PROTECTION, STAY CONNECTED
Our SMART wireless control panel include safety and security automation. The system provides outstanding wireless connectivity using Z-wave technology, this will ensure you are always protected. It also comes with a free mobile app that has no monthly charges. For added safety, you can link the control panel with police response. The control panel also features an in-built siren and can support up to 64 zones.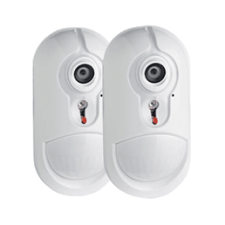 PIR CAMERA DETECTOR: GET IMAGES OF THE INCIDENT LIVE
The Photo Detector has an integrated mini camera that enables the alarm to capture colour images, even at night. When the alarm is activated, any movement will be recorded as an image sequence. You can also take images of your home whenever you like by simply using an App on your mobile. So now you can confirm an alarm within seconds.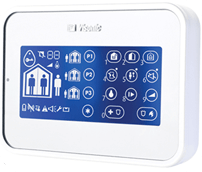 TWO-WAY TOUCHSCREEN WIRELESS KEYPAD: INTELLIGENT CONTROL
Our wireless keypad has been specially designed so that children and the elderly find it easy to use. Using the decorative proximity tags, which easily fit on a keychain, any user – young or old – can easily arm/disarm the system, initiate fire and panic alarms and review the system status. The large, icon-based display is clear and appealing, and the keypad replaces the need for costly keyfobs.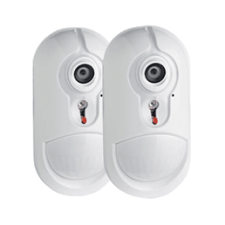 WIRELESS DIGITAL PIR: PET IMMUNE MOTIONS SENSOR
SMART dual-function indoor PIR motion detector that offers reliable motion detection and temperature monitoring performance. The digital PIR has a sleek, modern look that blends in with any décor. It is perfectly shaped for unobtrusive corner placement.

Pet-immune – Target Specific Imaging distinguishes between humans and pets weighing up to 38 kg (85 lb).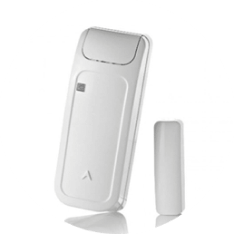 WIRELESS MAGNETIC CONTACT: DESIGNED FOR WINDOWS AND DOORS
Fully supervised two-way magnetic contact transmitter, designed primarily for protecting doors and windows. This highly reliable top-performance wireless device has a transmission range far greater than the industry standard, employs the proven AES-128 (128 bit key) advanced encryption algorithm for correct message identification and protects the alarm system from code grabbing and other attacks.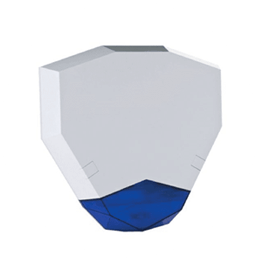 TWO WAY WIRELESS EXTERNAL BELL – WITH AN ADVANCED PIEZO.
With its sleek design hexagonal and robust weatherproof housing it goes with nearly every house exterior. It has a high power strobe light integrated with a loud 110dB Piezo siren.

Also, our wireless bell has a transmission range which is far greater than the industry standard – enabling repeater free installations even in large premises.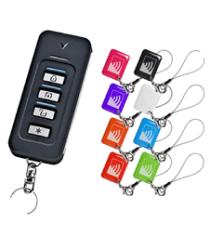 4 BUTTON KEY-FOBS / EASY ARMING TAGS
Slim 4-button key-fob that is used to perform most of the common alarm commands: arming and disarming, emergency signalling, panic alarm and viewing the system status.

Proximity tags – Small and easy to use, these proximity tags can be placed on a keychain for easy access to the premises. The user simply places the tag next to the reader to arm or disarm the system. These are great for users who have trouble remembering codes or for those that do not interact with the system regularly. Available in eight different colours, they are suitable for premises with multiple users.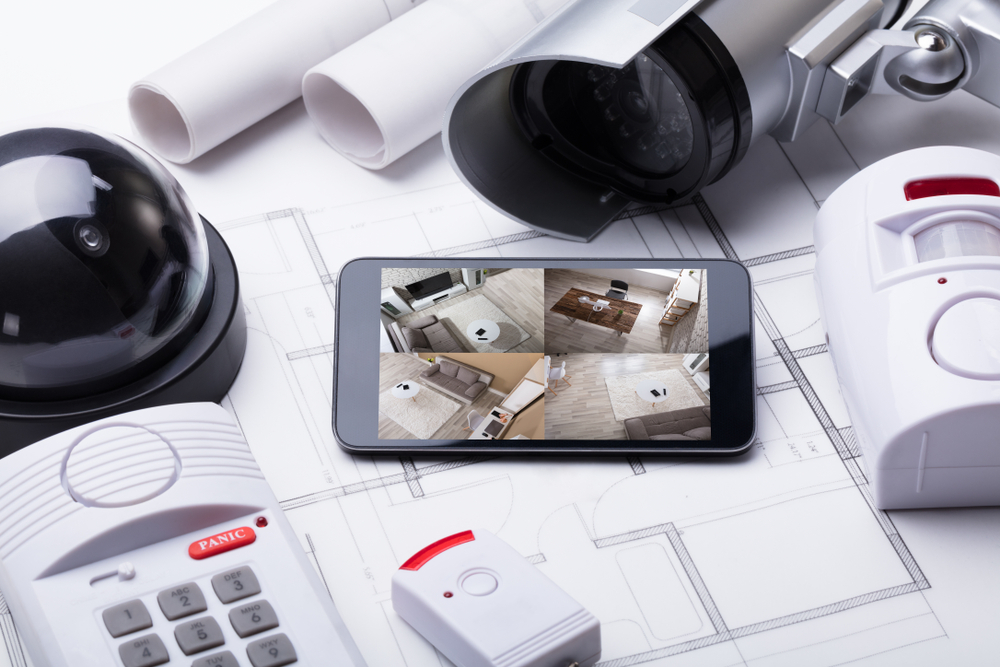 Over the last few years home security systems have spiked dramatically in popularity. After the …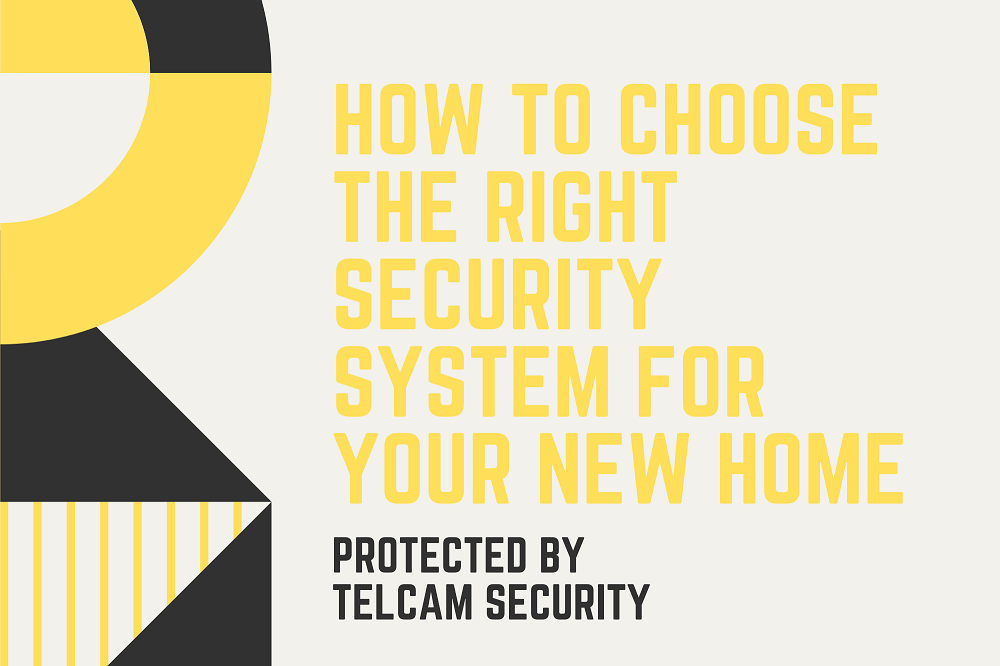 When moving into a new property, it is easy to forget how vital it is …
NOT WHAT YOU WERE LOOKING FOR? TRY THESE INSTEAD...
EXPLORE OUR ACCESS SECURITY SOLUTIONS
EXPLORE OUR PREMISES SECURITY SOLUTIONS
THE KENSINGTON HOTEL
LONDON
I contacted Telcam Security Systems to help with our Recording System faults. They were very prompt, knowledgeable and ready to answer every question. The recording system was upgraded, and they carried out an excellent job with a very short lead time & tidied the previous setup at no extra charge. We also asked them to investigate an issue with the AV system with great success, and they have been our preferred supplier since. I would highly recommend them.
PETER RESI
CHIEF ENGINEER
FENTON CIVIL ENGINEERING
We have been using Telcam Security Services for our CCTV System for the past year on a recommendation from another one of our suppliers, they took over from a previous contractor and have gone above and beyond to meet our requirements. Telcam are extremely professional, reliable & have an extensive knowledge & I wouldn't hesitate to recommend them onto further clients/suppliers.
VICKI PRYER
OFFICE MANAGER
The MARYLEBONE HOTEL
LONDON
Telcam have provided a fast and efficient service both in communication and attendance that is unfortunately rarely seen in this day and age. The work is carried out professionally, with clear knowledge and expertise. Carlos has been fantastic to communicate with and I am very happy to recommend Telcam to all.
ALASDAIR WILSON
QUALITY & COMPLIANCE MANAGER
OLIVER CONNELL & SON LTD
We started using Telcam 14 years ago, and haven't considered an alternative supplier since. Telcam's 'unlimited free callouts' support cover, has allowed us to save a huge amount on callout/ maintenance fees over the years. The team is well organised, efficient & very easy to work with. They understand the needs & expectations of their clients, and consistently outperform. Would definitely recommend Telcam to all.
GAJEN
PLANT MANAGER
REQUEST A CALLBACK TO DISCUSS YOUR FREE QUOTE