Over the last few years home security systems have spiked dramatically in popularity. After the months we spent in lockdown people have invested more into the safety of their house to allow them to feel more comfortable and safe while at home.
Humans have a remarkable protective instinct. However, everyone likes to feel like they are safe in their own homes and not have to worry about waking up in the middle of the night due to some unsuspecting noises around them. Taking the steps to secure your home is one of the best investments you can make as a safe home allows you to feel far more comfortable and relaxed.
If you are looking to increase the security of your home then there is no better time. There are a huge amount of amazing home security systems on the market that are designed to make your home as safe as it possibly can be and to help you rest assured that you are safe.
In this article, we will look at all of the most important features of a home security system and detail what exactly they do and why they are so vital.
Security Cameras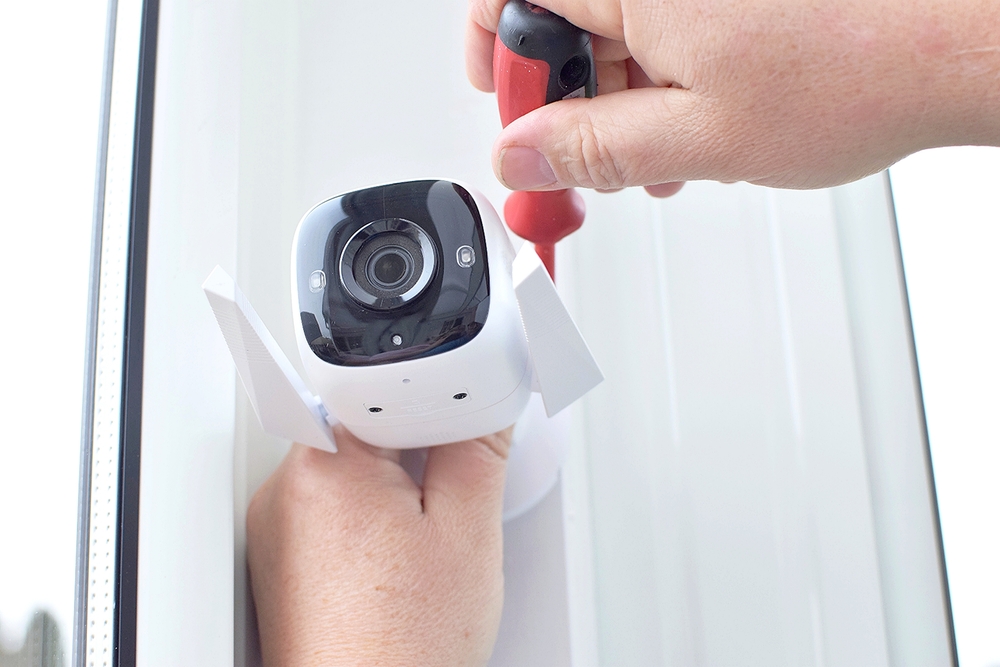 One of the most important and most common ways of securing your home is to add CCTV camera systems into your home. CCTV is often one of the main components of a home security system as it allows all areas of your home to be under surveillance at all times. 
Over 5.5 million cameras are installed in houses all across the UK. This is because people recognise just how effective they are at not only keeping your property safe but also keeping you and your family safe.
Most home CCTV systems will now pair with an app on your phone that will notify you once movement has been detected. They will then show you the live footage where you can see exactly what is happening. This then allows you to contact authorities immediately if you think anything untoward is happening.
In addition to this, they can often act as a very effective deterrent to any potential criminals as they know whatever crime they commit will be on camera. In the event of a break-in, the footage will make it far easier to convict.
Intruder Alarms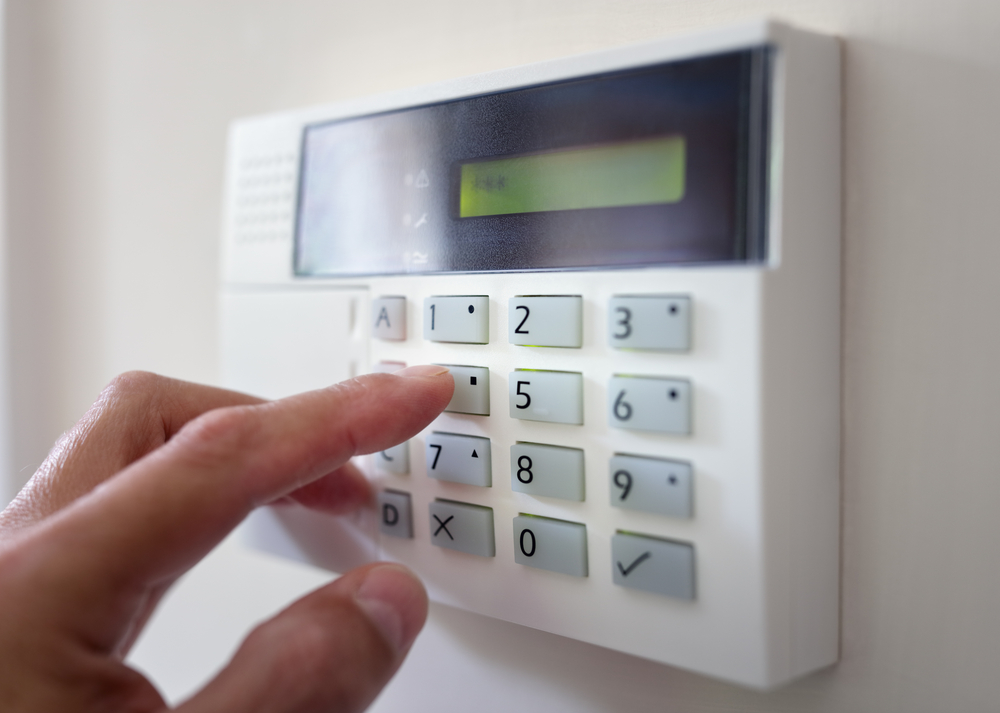 Intruder alarms are another integral part of a home security system. These should be a standard security feature on all homes, however, many homes are still without an alarm system.
Alarms are one of the most effective security features that a home can have, this is because they feature sensors which are located all around the house that will be triggered by new movement once the alarm has been set.
If the alarm is triggered then it will emit a very loud siren which will then alert anyone in the home and any neighbours of a potential break in. These are a hugely important part of a security system that helps to alert anyone in the home of any potential danger.
It could also deter any burglar from commencing the crime and therefore increase your safety in the home. Having the intruder alarm system on the front of your home shows any potential criminals that your home is secured with an alarm and will therefore more than likely stop them from targeting your home.
It is incredibly important to perform regular checks of your home alarm systems to ensure that they are still working correctly. It is also super important that turning the alarm on becomes an integral part of your nightly routine as too many homes have a burglar alarm system that they do not actually use.
Wireless Technology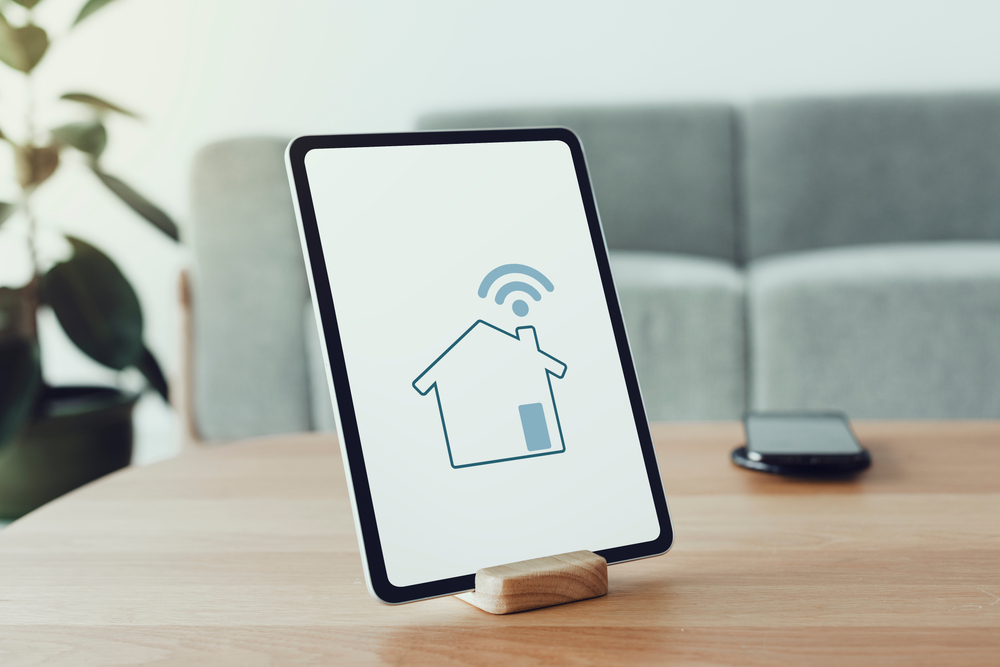 One thing that a lot of people overlook, is the thought that goes into a criminal act such as a robbery. A lot of people are caught out by dated security systems that all operate via wires. If a criminal is aware of these wires then they will often cut them so that the security system is then taken out of the equation.
A fully wireless security system will ensure that criminals can not disarm the security system that you have put in place. This means that you will always be fully secured and can be fully comfortable that your home is safe.
These wireless security systems work using a wireless cell network that can not be stopped by anyone other than yourself. These wireless systems also allow you to be able to check on the security of your home from anywhere in the world. This, therefore, means that you do not have to worry about your home while on holiday and can check in on your cameras through your phone.
These smart home security systems are becoming more and more popular as people realise the benefits of being able to secure their homes from anywhere in the world. They not only allow you to check in on your cameras but they also allow you to set your alarms, turn off lights and so much more remotely through your smartphone.
Summary
Unfortunately, home burglaries are extremely common. Between 2021 and 2022 over 260,000 homes across England and Wales were broken into, that is over 720 burglaries a day. This is why it is extremely important to ensure that your home is as safe as possible.
While having a brilliant home security system can never fully prevent burglaries from taking place, they ensure that your home is as protected as it can be if one takes place. In addition to this, they also increase the chances of being able to prosecute criminals thanks to vital surveillance footage.
Home security systems will also help you to feel far more safe and comfortable within your home which is more than worth the investment. There is nothing more important than feeling safe while at home and a home security system gives you the ability to sleep tight knowing you are protected.
Residential Security Systems At Telcam
Here at Telcam, we provide the highest quality residential security systems throughout the UK to ensure that you can feel fully comfortable within your home. We have a huge amount of security systems and solutions that can help you to increase the safety and security of your home and help you rest easy knowing that you are as protected as you can be.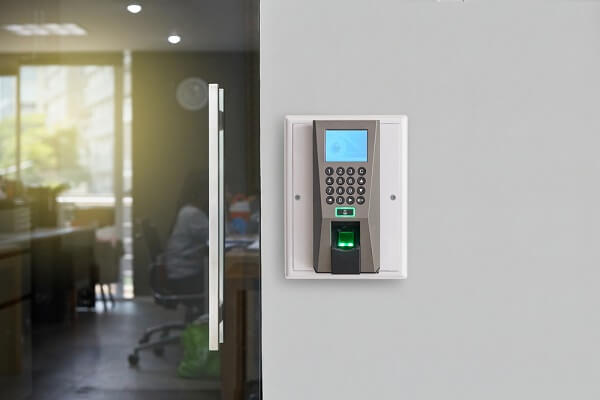 REQUEST A CALLBACK TO DISCUSS YOUR HOME SECURITY NEEDS