Managing who can enter your building is a necessity when it comes to your business security as well as keeping your staff safe. This is achieved by using access control systems within the entrance of your building and making sure that there are solutions in place to grant your staff access, such as biometrics (fingerprint/ facial recognition, ID cards & more).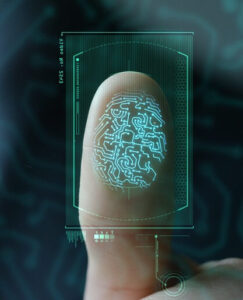 APP CONTROL AVAILABLE ON:
Managing who can enter your building is a necessity when it comes to your business security as well as keeping your staff safe. This is achieved by using access control systems within the entrance of your building and making sure that there are solutions in place to grant your staff access, such as biometrics (fingerprint/ facial recognition, ID cards & more).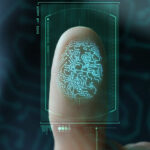 APP CONTROL AVAILABLE ON:
Servicing and Installation of Access Control Systems
Even within your staff, there may be specific areas of the building in your commercial premises that you want to limit access to, for unauthorised staff, whether those be higher-security level areas or areas that may cause harm or danger to unauthorised staff who aren't trained to be there. Access Control systems prevent this by allowing us to programme the level of access permitted for each staff member, along with times at which the authorisation is/ isn't granted i.e. outside of work hours. At Telcam, our focus is always on providing our customers across London & the rest of the UK with peace of mind at a cost-effective price. 
Access Control/ Intercom & Door Entry systems are frequently used as security solutions in residential environments, such as a block of flats, or in commercial environments with a large volume of employees passing through on a daily basis. These solutions are often implemented in communal walkways and lobbies, as a simple "Staff Only – Do Not Enter" sign doesn't always work to prevent trespassing or unauthorised access.
SECURITY SYSTEMS ARE A NECESSITY TO PROTECT AGAINST:
Access Control, Intercom, and Door Entry Systems are available on a "single door" basis, or in large scale project capacity. The options and applications are limitless. It is usually based on budget and the level of security required.
Our access control solutions are bespoke to your security needs and are carried out by our experienced and friendly team of security installation specialists. They are on hand to install whichever access system is best suited to your property and ensure that it is done to the highest standards. Request a call back from us today and get a free quote!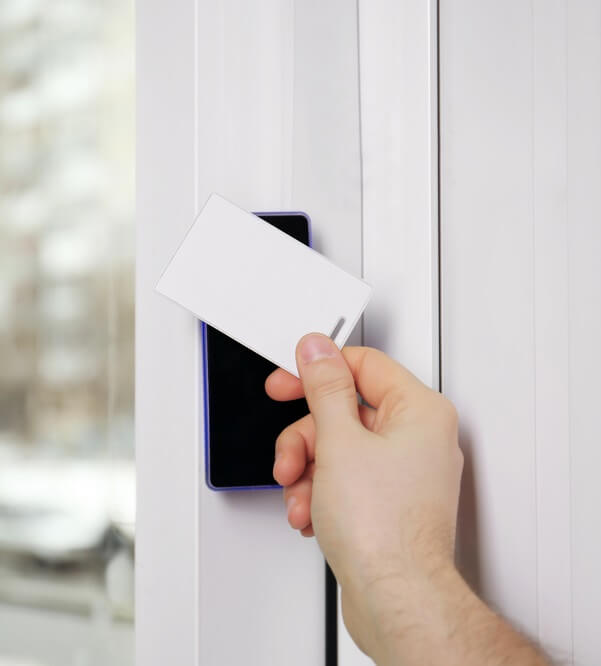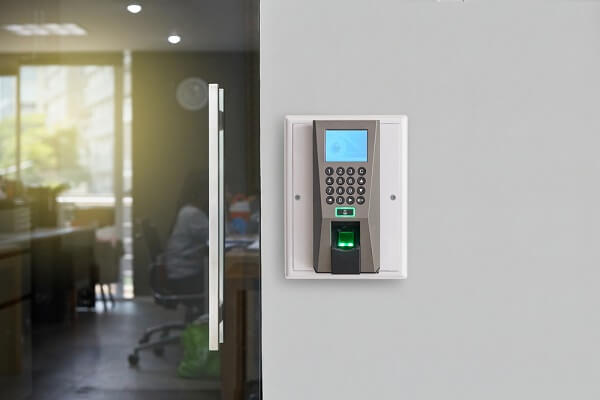 REQUEST A CALLBACK TO DISCUSS YOUR FREE QUOTE
OUR CUSTOMER REVIEWS SPEAK FOR THEMSELVES
Excellent response to my query and solution well pleased
Savannah Senior
2023-01-27
Absolutely amazing service from John. My car failed its MOT and needed quite a bit of work done (which Halfords didn't do, they recommended John). I would highly recommend using him and will definitely be calling him again if I have problems in future!! Speedy service - dropped my car after the failed MOT at 5pm yesterday and was ready to collect at 14:30 today Kind - John took my car back to the Halfords for the MOT re-test which was so generous and saved me a lot of time going back and forth Quality service - my car drives completely differently, I was shocked at the improvement. It has been taken to multiple mechanics who haven't been able to fix the problem. I feel like I have a brand new car (honestly!) Reasonably priced -great pricing for the amount of work that was done! Thanks John @ Telcam Security
John at Telcam has been great since I first took my car with water damage to my amp and was able to source the item fast and worked around my busy work schedule. They also saved me money compared to Land Rovers costs for products and labour! I have since then have other work done on my car with John and I have to say they are not only realible, but the service is 100% and I now will never ever go elsewhere! I highly recommend Telcam to anyone in Ealing & Hanwell. Thank you John & team – From Kelly G
Went for a revisit recently, top notch service again. John was great. Had a digital speedo and boot lock problem with a Citroën. Diagnosed immediately, WhatsApp images sent to me on my phone to show the problem and fixed same day. Top service, would recommend. Also their workshop was impeccable too, i think that shows their level of professionalism. Thank you John and team.
I have been using Tel Cam for a number of months for vacant properties and they have been nothing but professional and excellent during this time. They respond very quickly and alert me when there are any issues. Their prices are very competitive and they are able to install devices very quickly and work around any issues. They address my concerns perfectly. I can specifically recommend my contact, Carlos Dhunay, for his assistance.
I had my car repaired by one of the owners.John and his colleague,they were very helpful.Very professional and delivered great customer care.Would highly recommend this business to tend to your car needs.
I was recommended this place and I did not disappoint. John truly is the best. He single handedly installed an motorcycle alarm and used an instructor manual which was in Russian. He was competent, quick, he did the job really well. Hid all alarm parts, used similar isolating tape as original. Really neat job. Would definitely recommend him! He truly is the master of electronics. He took a job which many would not dare to take. I am really happy. Thank you!!! -German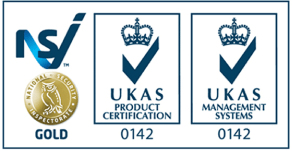 NSI GOLD APPROVED INSTALLATION
When you are choosing a Security System to protect your family, home or business – ensure you choose the best. We are a NSI Gold registered company ensuring the highest standards. This level holds the greatest perceived value in the security industry by the police, fire and rescue services and insurance companies. NSI approval is only given to those companies that can consistently meet NSI's exact standards.
APP CONTROL AVAILABLE ON:
OUR ACCESS CONTROL SYSTEM METHOD: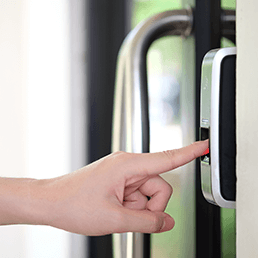 PICK YOUR METHOD OF AUTHENTICATION:
Fingerprint: You use a fingerprint scanner that has each person's fingerprint scanner integrated within it with whom you want to grant access.
Bluetooth: This system uses Bluetooth technology to connect to your mobile phone and identify the user. It gives your users access to effortlessly lock and unlock computers through automation.
Passcode: It is the process of having a passcode known among your staff members that would allow them access through this authentication.
Key Fob/Access Card: Key fobs and access cards use radio waves to communicate with the door latch containing a reader that they are networked to connect to.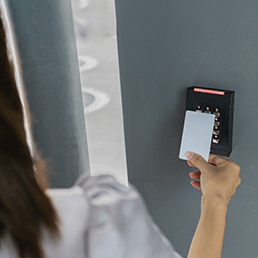 STANDALONE OR CENTRAL MANAGED SYSTEM
Standalone systems are a great, high-quality option as a lower budget, effective solution for authorised people to enter your property easily.

Centrally managed systems feature a multitude of advantages:
Event Log
Entry/Exit Record
Remotely Programmable (offsite)
Timed Scheduled Access Programming for temporary support staff
Virtual Mapping
Remote Software Upgrades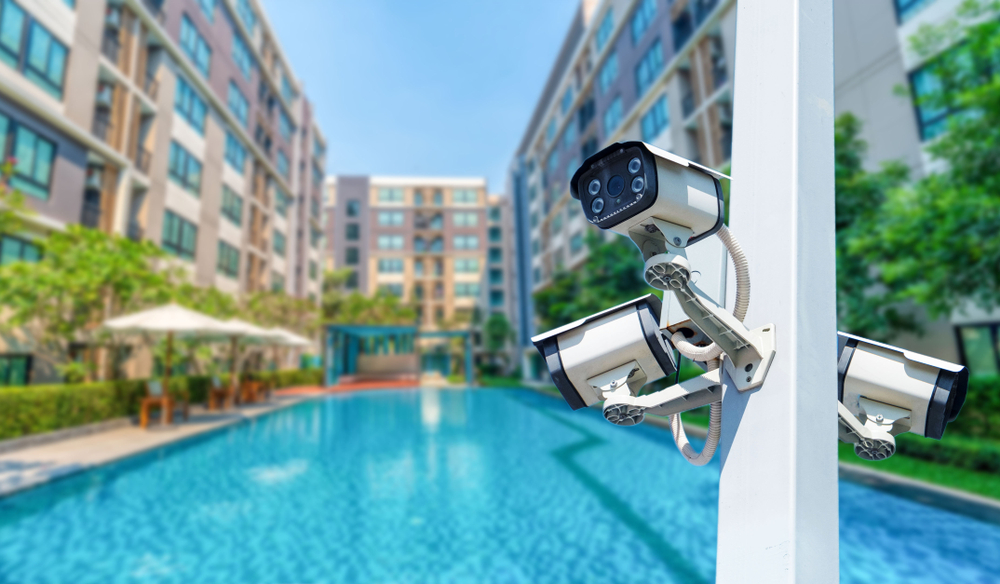 Thousands of people visit hotels day in, day out. For hotel owners, it's crucial to …
NOT WHAT YOU WERE LOOKING FOR? TRY THESE INSTEAD...
EXPLORE OUR ACCESS SECURITY SOLUTIONS
EXPLORE OUR PREMISES SECURITY SOLUTIONS
THE KENSINGTON HOTEL
LONDON
I contacted Telcam Security Systems to help with our Recording System faults. They were very prompt, knowledgeable and ready to answer every question. The recording system was upgraded, and they carried out an excellent job with a very short lead time & tidied the previous setup at no extra charge. We also asked them to investigate an issue with the AV system with great success, and they have been our preferred supplier since. I would highly recommend them.
PETER RESI
CHIEF ENGINEER
FENTON CIVIL ENGINEERING
We have been using Telcam Security Services for our CCTV System for the past year on a recommendation from another one of our suppliers, they took over from a previous contractor and have gone above and beyond to meet our requirements. Telcam are extremely professional, reliable & have an extensive knowledge & I wouldn't hesitate to recommend them onto further clients/suppliers.
VICKI PRYER
OFFICE MANAGER
The MARYLEBONE HOTEL
LONDON
Telcam have provided a fast and efficient service both in communication and attendance that is unfortunately rarely seen in this day and age. The work is carried out professionally, with clear knowledge and expertise. Carlos has been fantastic to communicate with and I am very happy to recommend Telcam to all.
ALASDAIR WILSON
QUALITY & COMPLIANCE MANAGER
OLIVER CONNELL & SON LTD
We started using Telcam 14 years ago, and haven't considered an alternative supplier since. Telcam's 'unlimited free callouts' support cover, has allowed us to save a huge amount on callout/ maintenance fees over the years. The team is well organised, efficient & very easy to work with. They understand the needs & expectations of their clients, and consistently outperform. Would definitely recommend Telcam to all.
GAJEN
PLANT MANAGER
REQUEST A CALLBACK TO DISCUSS YOUR FREE QUOTE