Thousands of people visit hotels day in, day out. For hotel owners, it's crucial to ensure that their guests, hotel staff and company data are protected. Security is vital to running such a business, but with so many options available, it can be difficult to know where to begin.
That's where we come in. As security experts that have worked with some of the most prestigious hotels in London, we're here to help. We're sharing the best hotel security systems below.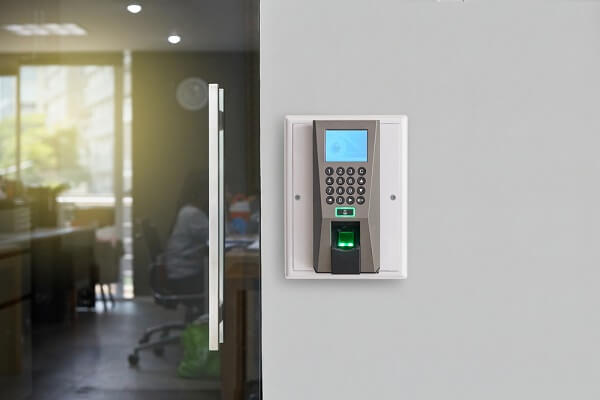 REQUEST A CALLBACK FROM OUR TEAM OF SECURITY EXPERTS
What are the best hotel security systems?
Access control systems, also known as door entry systems, manage entry to secured areas such as buildings or rooms. In the hotel industry, the most common access control method is a key card, which hotel guests either tap or swipe against the door handle to enter their rooms.
An access control system is one of the most important aspects of hotel security, as guests will need a way to enter their rooms. Gone are the days of the old lock and key – today, an access control system provides hotel staff and guests with exactly what they need to securely navigate around the building.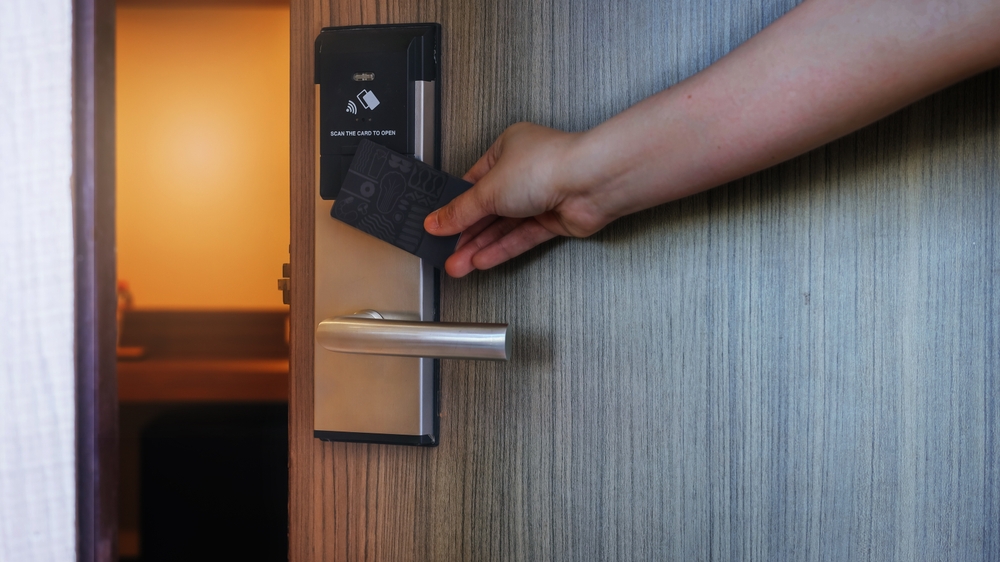 Along with key cards, or proximity cards, there are many other access control methods that can be used for hotel security. These include key fobs, passcodes and biometric authentication such as fingerprint or facial recognition. With so many people regularly visiting hotels, it is extremely important to choose an access control method that keeps your hotel guests safe.
The most common security method used across the globe, CCTV solutions are a crucial part of the hospitality industry. CCTV cameras are used to monitor suspicious activities in public areas of hotels, including lobbies and lifts. They can be extremely useful as the footage provides evidence if any incidents occur. CCTV cameras also provide hotel guests with peace of mind, as they know the area is being monitored.
Thanks to technological advancements, several types of specialised CCTV systems are available today. At Telcam, we offer CCTV systems with advanced features including: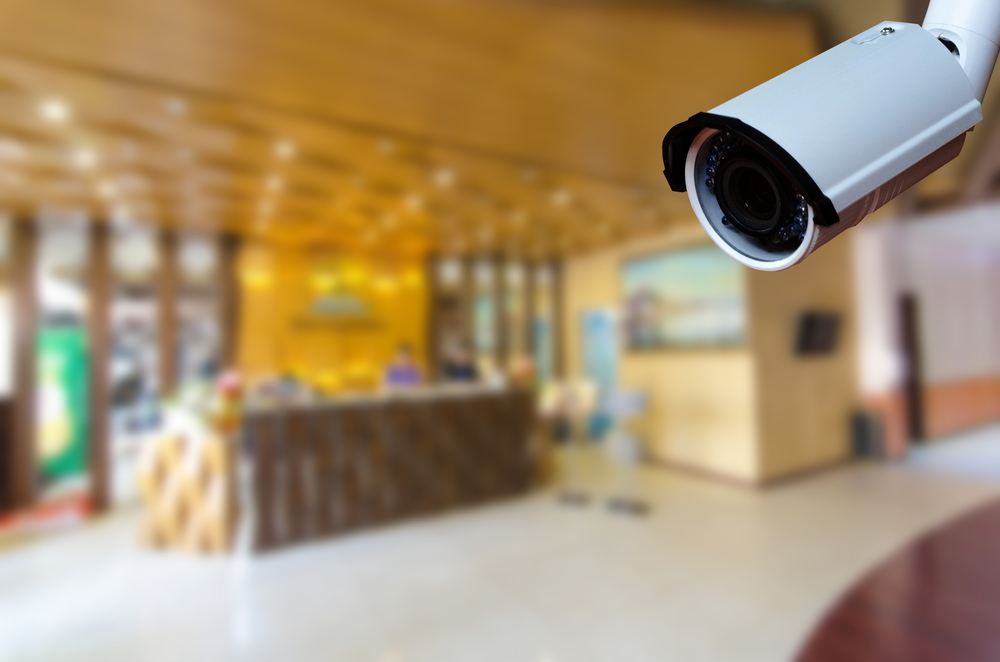 Intrusion motion detection – The camera will detect any intruders entering restricted or pre-defined safety areas. The system will then automatically trigger alarms, notify you on your mobile and notify a monitoring station for active response. It may also enable event recording for optimal security. This system can be set to automatically filter events to verify humans or vehicles, reducing the number of false alarms experienced. Intrusion detection is extremely beneficial for defined area protection.
HD day and night vision – All recordings will be in HD regardless of whether it's day or night, which is extremely useful as the majority of crimes occur at night. The single-pixel area of our HD CCTV security cameras is nearly twice the size of a standard sensor. Additionally, the camera significantly increases the amount of light flowing through, which helps to achieve exceptional performance in low-light situations. As a result, you'll have the quality footage you need to capture an intruder at any time of day or night.
Restricted access for banned individuals using face detection – The camera can create an identity library based on face recognition. Once a person is saved to such a list, the gates will be triggered to allow or deny access accordingly. Similarly, the system can be set to trigger an alarm for any faces that are not recorded in the library, thus preventing strangers from entering restricted areas.
SMART intruder alarm systems are used for all sized businesses, including hotels. SMART alarms do much more than a standard alarm system – they allow you to receive push notifications when an alarm has been triggered and inform you of user activity on systems. For instance, you can receive notifications when the hotel has been opened or closed as well as which staff member carried out the arm and disarm procedures.
Thanks to their internet connectivity, these systems can be managed from anywhere around the world, so you can instantly activate or deactivate the system remotely via your encrypted smartphone app. Additionally, our alarm systems come with the option to enable police response if required.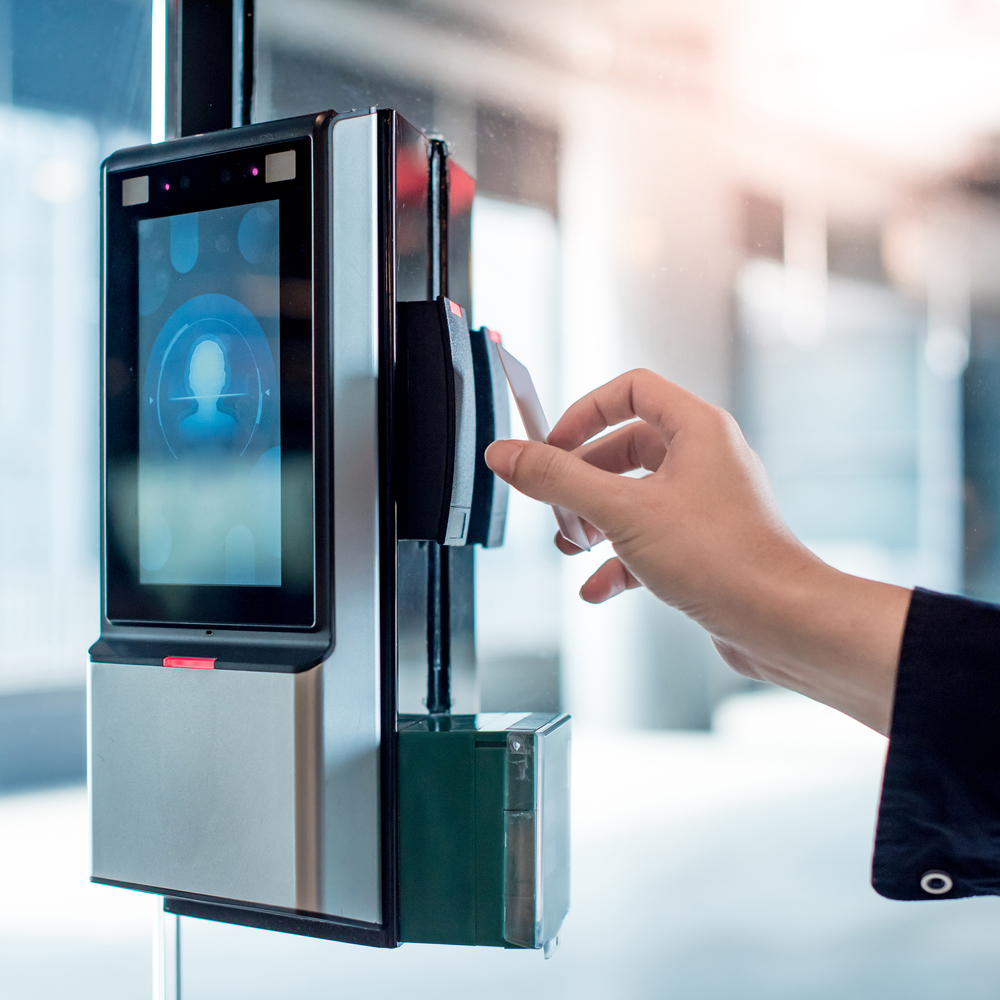 Alarms work by first providing a base layer of protection by using motion detectors. Next, vibration detectors provide a further layer of protection, allowing intruders to be detected immediately if they attempt to break glass or breach the property in any way. Overall, an alarm system is necessary to monitor your hotel and is a tried and tested method to keep the building safe.
An effective choice for vehicle security, security barriers effectively monitor all vehicles entering the hotel car park. Barriers ensure only authorised vehicles can pass, working to prevent intruders and unauthorised vehicles. They can instantly stop cars, much faster than a gate in comparison, ensuring vehicles and occupants can be inspected before the barrier lifts and provides access.
In some instances, they may also work alongside a form of CCTV named ANPR (Automatic Number Plate Recognition). This type of CCTV captures the car's number plate and images of its occupants. Security barriers aid this process by slowing down the car, ensuring the ANPR system can efficiently capture the details it requires.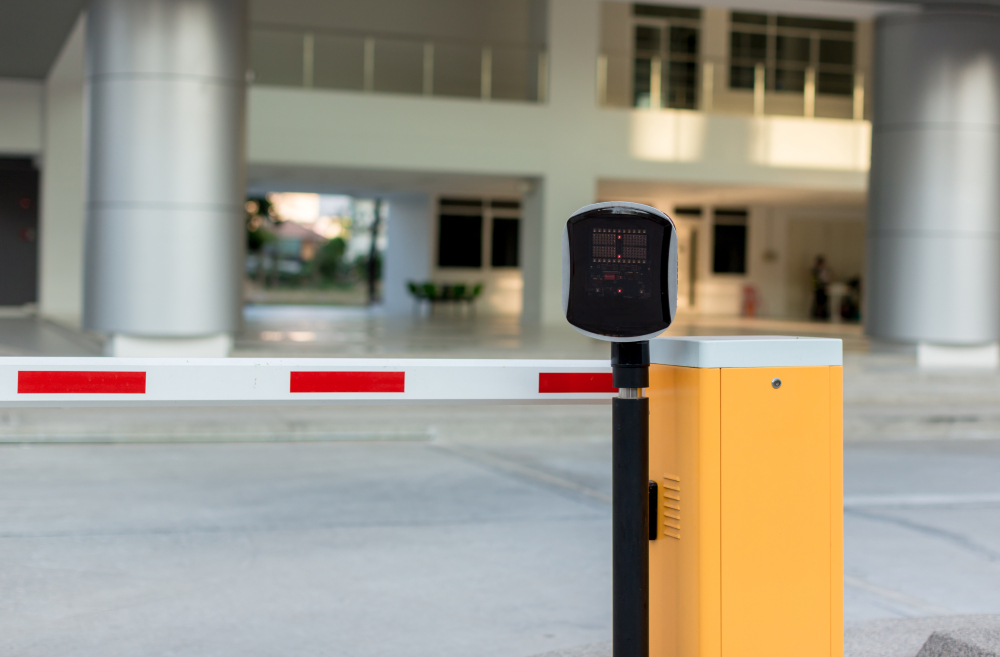 Barriers are also vital in establishing a car park paying system. In most cases, people will be unable to leave the car park without paying as the barrier will not lift. This prevents individuals from bypassing the system and not paying the charges they owe. It's clear to see that hotel security barriers are an effective security measure, helping to keep your staff, guests and their vehicles safe from harm.
Security should be one of the top priorities of any hotel manager. With so many people regularly entering the premises, it is fundamental to ensure that all individuals and their belongings are kept safe and protected from harm.
If you are looking to improve security measures at your hotel, then get in touch with one of our experienced team members. We have been in the industry for over 20 years and have helped to keep some of the most notable hotels in London secure. Give us a call at 020 8840 2111 to discuss your hotel security requirements today. We look forward to hearing from you.