Commercial Electrician Services in London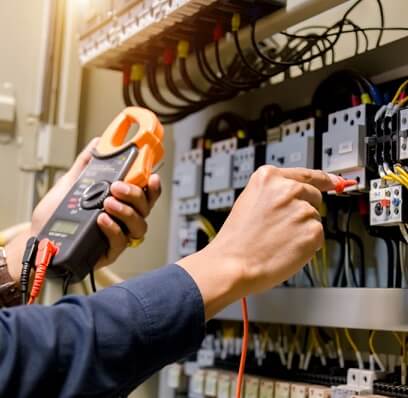 APP CONTROL AVAILABLE ON:
Arrange for one of our expert commercial electricians to visit your business premises today.
Reliable local commercial electricians in London.
At Telcam, our highly trained commercial electrical engineers are dedicated to offering high-quality, cost-effective solutions to all commercial premises — while also ensuring that each project is completed on time and to exacting standards.
If something is wrong with the electrical systems on your commercial property, you'll need an expert who can handle the situation safely. Here at Telcam, we are able to offer a complete commercial electric service that complies with all required British regulations and standards, from repair and maintenance to offering advice.
Commercial electrical services in London.
Our commercial electricians are well equipped to offer complete electrical services to commercial enterprises. And to assist clients in selecting the best solution for them with helpful, unbiased information.
We can carry out installations, replacements and repairs at commercial sites. Here are the most common jobs that we routinely perform:
The range of commercial electrical services that we offer in London is so complete that we can guarantee quality assurance across all areas of work that we are tasked with.
You can count on us for the following steps with our commercial electrician work:
We will inform you of all the available options and the costs of those options





Planning and scheduling projects to strict deadlines





Work with other trades clearly to help deliver your commercial project on time





Detecting faults and fixing them on time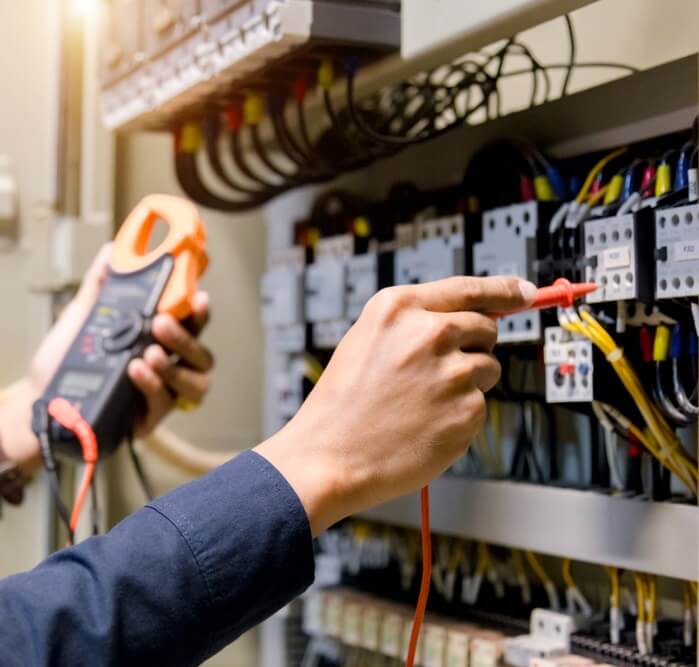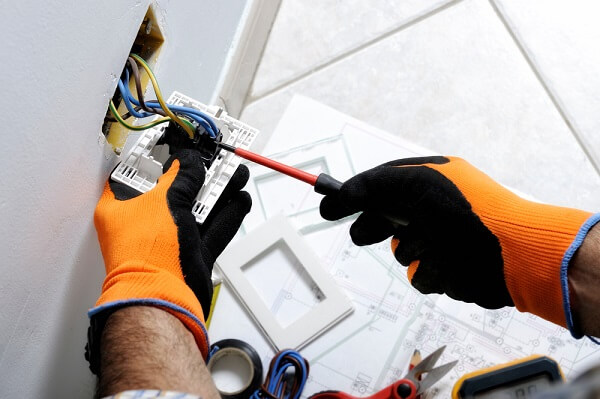 REQUEST A CALLBACK TO DISCUSS YOUR FREE QUOTE
OUR CUSTOMER REVIEWS SPEAK FOR THEMSELVES
Excellent response to my query and solution well pleased
Savannah Senior
2023-01-27
Absolutely amazing service from John. My car failed its MOT and needed quite a bit of work done (which Halfords didn't do, they recommended John). I would highly recommend using him and will definitely be calling him again if I have problems in future!! Speedy service - dropped my car after the failed MOT at 5pm yesterday and was ready to collect at 14:30 today Kind - John took my car back to the Halfords for the MOT re-test which was so generous and saved me a lot of time going back and forth Quality service - my car drives completely differently, I was shocked at the improvement. It has been taken to multiple mechanics who haven't been able to fix the problem. I feel like I have a brand new car (honestly!) Reasonably priced -great pricing for the amount of work that was done! Thanks John @ Telcam Security
John at Telcam has been great since I first took my car with water damage to my amp and was able to source the item fast and worked around my busy work schedule. They also saved me money compared to Land Rovers costs for products and labour! I have since then have other work done on my car with John and I have to say they are not only realible, but the service is 100% and I now will never ever go elsewhere! I highly recommend Telcam to anyone in Ealing & Hanwell. Thank you John & team – From Kelly G
Went for a revisit recently, top notch service again. John was great. Had a digital speedo and boot lock problem with a Citroën. Diagnosed immediately, WhatsApp images sent to me on my phone to show the problem and fixed same day. Top service, would recommend. Also their workshop was impeccable too, i think that shows their level of professionalism. Thank you John and team.
I have been using Tel Cam for a number of months for vacant properties and they have been nothing but professional and excellent during this time. They respond very quickly and alert me when there are any issues. Their prices are very competitive and they are able to install devices very quickly and work around any issues. They address my concerns perfectly. I can specifically recommend my contact, Carlos Dhunay, for his assistance.
I had my car repaired by one of the owners.John and his colleague,they were very helpful.Very professional and delivered great customer care.Would highly recommend this business to tend to your car needs.
I was recommended this place and I did not disappoint. John truly is the best. He single handedly installed an motorcycle alarm and used an instructor manual which was in Russian. He was competent, quick, he did the job really well. Hid all alarm parts, used similar isolating tape as original. Really neat job. Would definitely recommend him! He truly is the master of electronics. He took a job which many would not dare to take. I am really happy. Thank you!!! -German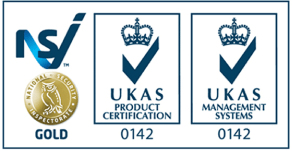 NSI GOLD APPROVED INSTALLATION
When you are choosing a Security System to protect your family, home or business – ensure you choose the best. We are a NSI Gold registered company ensuring the highest standards. This level holds the greatest perceived value in the security industry by the police, fire and rescue services and insurance companies. NSI approval is only given to those companies that can consistently meet NSI's exact standards.
APP CONTROL AVAILABLE ON:
You can rely on our professional commercial electricians to get the job done effectively.
Compared to routine household repairs, commercial electrical work demands a higher level of knowledge and skill. On top of that, tasks often need to be worked on quickly and to a high quality, especially if the job requires some unavoidable disruptions.
That's why it's very important to only work with fully accredited, trained and experienced electricians for commercial jobs.
How much do we charge for our commercial electrical services?
The first hour is included in the call out fee for commercial premises, which ranges from £100 to £120 + VAT.
Further hours are billed in accordance with the client's demands and the scope of the job. We are available 7-days a week and promise to return your call in under 30 minutes. So please call us to learn more about bespoke costs, and a staff member will ask you for the details of your issue before scheduling the closest engineer to your location.
NOT WHAT YOU WERE LOOKING FOR? TRY THESE INSTEAD...
EXPLORE OUR ACCESS SECURITY SOLUTIONS
EXPLORE OUR PREMISES SECURITY SOLUTIONS
THE KENSINGTON HOTEL
LONDON
I contacted Telcam Security Systems to help with our Recording System faults. They were very prompt, knowledgeable and ready to answer every question. The recording system was upgraded, and they carried out an excellent job with a very short lead time & tidied the previous setup at no extra charge. We also asked them to investigate an issue with the AV system with great success, and they have been our preferred supplier since. I would highly recommend them.
PETER RESI
CHIEF ENGINEER
FENTON CIVIL ENGINEERING
We have been using Telcam Security Services for our CCTV System for the past year on a recommendation from another one of our suppliers, they took over from a previous contractor and have gone above and beyond to meet our requirements. Telcam are extremely professional, reliable & have an extensive knowledge & I wouldn't hesitate to recommend them onto further clients/suppliers.
VICKI PRYER
OFFICE MANAGER
The MARYLEBONE HOTEL
LONDON
Telcam have provided a fast and efficient service both in communication and attendance that is unfortunately rarely seen in this day and age. The work is carried out professionally, with clear knowledge and expertise. Carlos has been fantastic to communicate with and I am very happy to recommend Telcam to all.
ALASDAIR WILSON
QUALITY & COMPLIANCE MANAGER
OLIVER CONNELL & SON LTD
We started using Telcam 14 years ago, and haven't considered an alternative supplier since. Telcam's 'unlimited free callouts' support cover, has allowed us to save a huge amount on callout/ maintenance fees over the years. The team is well organised, efficient & very easy to work with. They understand the needs & expectations of their clients, and consistently outperform. Would definitely recommend Telcam to all.
GAJEN
PLANT MANAGER
REQUEST A CALLBACK TO DISCUSS YOUR FREE QUOTE